---
Posted by Moon & Staci
February, 1st 2013
J. J. Watt is 23 years old, 6-foot-5, 295 pounds and a superstar defensive linemen for the NFL's Houston Texans.
The little girl below is a 6-year-old named Breanna and was recently very, very sad because she "isn't 25 yet but wants to marry J.J. Watt."
But J. J. Watt, with an assist from his Twitter followers, said in a tweet on Wednesday afternoon, he found Breanna and made her day in a major way.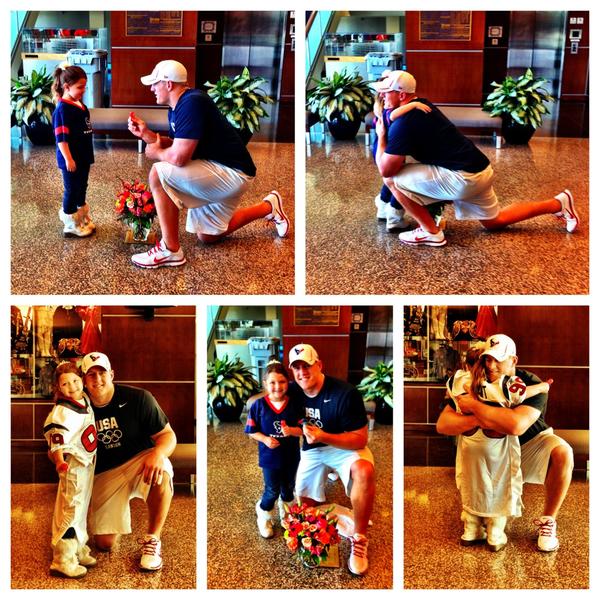 ---